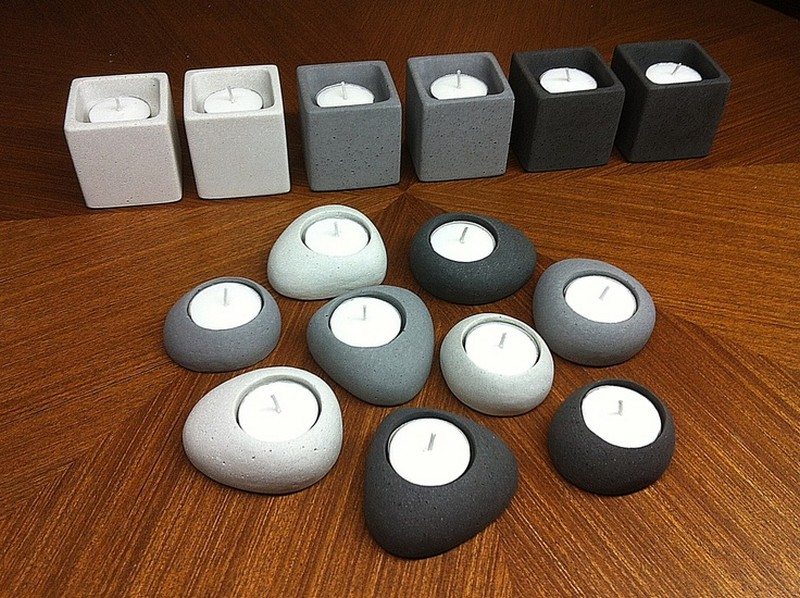 We like trying new things and coming up with fresh methods to better our goods. One of my key goals is to make them even more sustainable. One method to be the most sustainable is to make as many of your product's components as feasible yourself. This saves money and reduces environmental impact, and you have total control over the ingredients and manufacturing process. One of the simplest and least expensive methods is to make holders and containers out of cement. It also looks awesome! Clean, elegant, and minimalist. That's perhaps why working with cement has been popular in recent years. I tried it for the first time lately when looking for concrete lattice. And, honestly, it's so simple and enjoyable, and you can get all of the stuff from your local hardware store.
So, let's get this party started!
What you will require:
– Concrete mixture
– Silicone moulds
– Water – Gloves, mask, and an old rag (The little concrete particles can get stuck in your lungs)
– Plastic or paper cups (Use anything you no longer need – you may attempt to clean them afterward with paper towels and then reuse them for your next holders)
– A spoon or something to whisk your mixture
– Spray cooking oil – Paper towels
– Concrete coloring tint (Optional – a powder may also be used)
What you should do:
Before you begin, choose a clean area that you can cover with paper or foil to keep everything clean.
Prepare your concrete
Finding the proper water-to-concrete ratio requires trial and error. The majority of the time, the ratio is 4:1. One cup of water and four cups of concrete simply follow the directions on your concrete mix. The consistency of the mixture should be similar to that of cake dough. I used two little plastic cups to measure out the concrete and water, and one larger cup to combine the two. If you wish to utilize color, you must first mix it with the water before mixing the water with the concrete. Stir well and quickly.
Pour the mixture into the moulds you have prepared.
Before I poured the liquid into the moulds, I coated them with cooking spray to prevent them from sticking. Because of this, removing the hardened cement from your silicone moulds is going to be a lot less difficult. After that, you should just fill the concrete mix to its utmost capacity. Tap it carefully to achieve a surface that is smooth and devoid of bubbles.
Leave it out in the open all night so it can dry.
We would advise waiting at least a day before attempting to use it. Simply allowing it sometime will allow it to completely dry, at which point it will take on its final color. If you used cooking spray, then removing it from the silicone mould shouldn't be too difficult. If you did use it, it will be fascinating to see how the colour turned out.